Introduction

Dead Horde is a survival-horror title created for Windows PC and distributed via the Steam digital game distribution platform that was developed and published by DnS Development (Rage Hard, Twin Sector) that was released worldwide on July 27th, 2011.

According to the introduction on its website: "As a survivor of the mutant virus together with a comrade or alone, you must make your way through the city levels, every new area uncovering new challenges to overcome and mutants to destroy. With a large variety of weapons at your disposal, together you must wipe out the hordes of flesh eating mutants. On the way you can use vehicles and clever puzzles must be solved, but teamwork is the key to survive the DEAD HORDE..."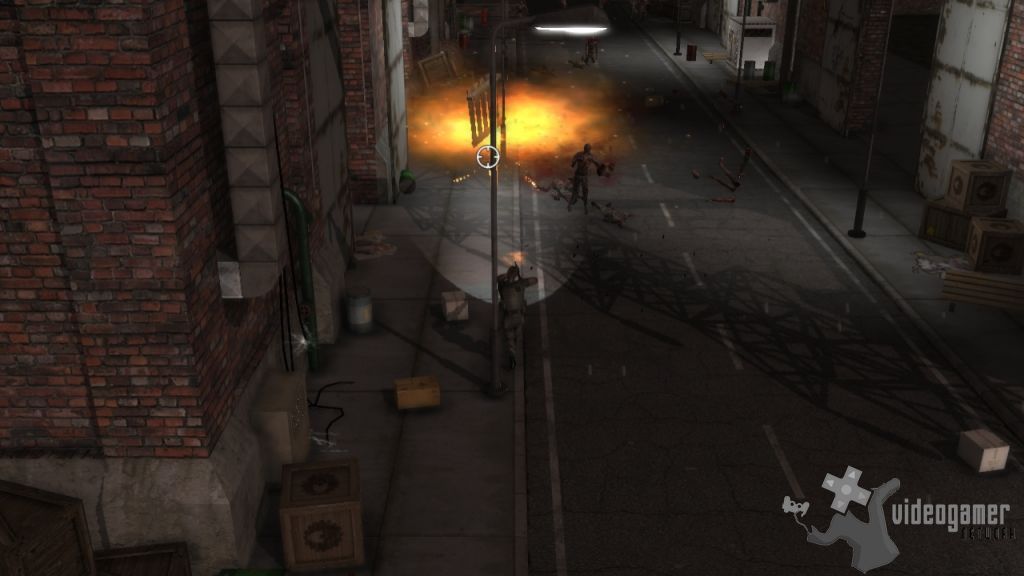 The strength of this game -- from the point of view of the developer anyway -- is that it features a wide selection of weapons that includes assault rifles, shotguns, grenades, mini-guns and more that players unlock during game play, its fast-paced action with "seemingly never ending hordes of mutants" and its focus upon equal flexibility for team or solo play.

The upgrade system is based upon spending money you have earned through killing the mutants -- which are really just zombies on steroids but we totally get their decision to call them mutants instead of zombies because, let's be honest here, there are a lot of really good zombie games on the market this year and being slotted in comparison to any of them would hurt this title badly.




The weapons in the game are pretty typical of the shooter genre, and other than rate of fire and to some extent their individual inconveniences, it really doesn't matter which you use save for a handful of large-capacity high-cyclic-rate advanced weapons. About the only innovative and notable feature in this wave-based game is its inclusion of vehicles that can by used for both solo and group play, and though your first inclination is likely going to be to running-and-gunning for that visceral zombie-popping thrill, that urge will wear off after the first hour or so, and you will be much more receptive to looking for other ways to kill the mutants.

Game Play

Considering that we are in the midst of the Summer Doldrums -- that time of year when no major titles and few minor ones gets released -- the timing for the release of this title at just over a month into the Doldrums was brilliant on the part of the publisher, who is likely banking on the fact that most gamers will have finished playing the titles that were released in the months leading up to this sparse period for gaming, and so will be willing to take a chance on something new -- especially when it has been priced at the bargain RRP of just $9.99 US.

The problem with that sort of tactical move is that the Doldrums are a slower period for game buying than any other part of the year, so they do not get to enjoy that huge wave of initial purchases that bad games enjoy during the rest of the year that allows them to make significant sales before the backlash of negative reviews hits the title -- in this case, we suspect that the backlash appeared far quicker than DnS was anticipating.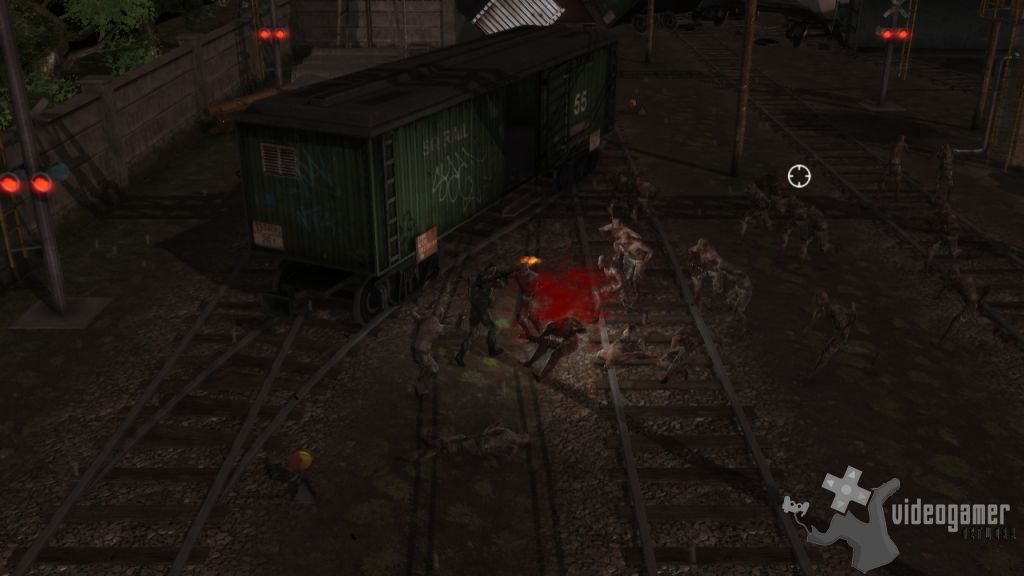 At this point you are likely wondering what the problem is with this game to cause us to take such a negative view, right? Well in simple terms, games like this can only be successful if they carefully follow one or more of the three established and traditional approaches. They either have to build into the game a very compelling story line with plots and sub-plots and at least five acts that are sufficient to engage the gamer in the story to the point of immersion, take care in creating each level so that it is very different from those that preceded it, or build into the game a pay-off system of goals that are sufficient to encourage the gamer to continue playing. None of those were used in the creation of this title.

After you have played the first two levels you will quickly realise that the game is literally nothing more than a recycling of one basic level, consisting of waves of mutants who come close to defeating you but, as long as you do not make any serious mistakes, ultimately fail to do so, allowing you to emerge out the other end either slightly winded or, if you are a butterfingers, by the skin of your teeth. Now to be fair that approach actually worked for the first few levels, which were fun, and if they had simply added variety after that point we would not be having this discussion -- but they did not do that.

As each level plods onwards, and you come to understand that this game was intentionally created as a wave-grinding chore that lacks any real pay-offs; no uber weapons, no special powers, no bare-breasted girls to be saved, continuing to play becomes work, and no game should require you to force yourself to play. Ever.

My Take

Any good game reviewer should approach each and every game individually and with a willingness to be pleased, and to judge the game on its own merits. Any time a review begins by comparing the game being reviewed with another game by name, it is sure to be a biased review full of reasons why the game that is being reviewed is not as good as the other game, and while that may be useful in the process of churning out a quick review that appears to have some meat to it, it is a disservice to the reader -- you.

Having said that, it would be very easy right now to simply tell you that you should avoid this title like it is infected with a mutant-zombie virus that will cause you to crave brains -- and I could easily point to a half-dozen other zombie/mutant game titles that are so much better than it. But I am not going to do that. Instead I am going to give you the honest facts about this game.

If you are an adult gamer -- and you should be if you are going to play this title because it is rated 18+ by PEGI -- all that you are going to find here is disappointment UNLESS you are willing to plop down your $9.99 for the first two levels and treat the rest of the game as something you may play, if you are really bored. From a practical perspective the first two levels are actually almost worth the $9.99 price tag, and if you space your game play out with this one -- say playing it for an hour every three or four days, it will not be nearly the grind that it is if you play it like a regular game.

A case can be made that this game does have appeal for gamers in the age range of say 12 to 15, which is a group of gamers whose brains are still wired to find repetition entertaining when it includes large fully-automatic firearms and moving mutant targets, I am just saying...

If you are not interested in a game that has to be played in small doses to be enjoyed, this one is probably best considered a pass.

After careful consideration I give this game a rating of 5.0 -- with a PASS recommendation. Bear in mind that our rating system requires that any game that is fully playable and that contains no game-breaking bugs is entitled to a 5.0 rating. Scores above 5.0 indicate content and entertainment value, while scores below that level indicate varying levels of game-breaking bugs, which would have been described in detail had they been present.


Release Trailer


Title: Dead Horde
Developer: DnS Development
Publisher: DnS Development
Platform: Windows PC
Release Date: 27 July 2011
Rating: PEGI 18+