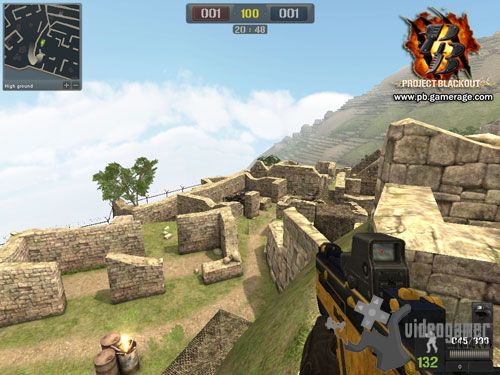 30th Jan 2012 - Project Blackout, the fast-paced massively multiplayer online first-person shooter from SG Interactive, is going old school with the launch of "Machu Picchu," a brand new map for deathmatch modes. The maze-like map based on the actual Incan ruins forces players to fight for the tactically advan.. Read More.
6th Jan 2012 - Project Blackout, the online first person shooter (FPS) published by SG Interactive, celebrates its first anniversary with a line-up of exciting and lucrative events for old and new players alike. The first anniversary events will run for two weeks, starting on Wednesday, Jan. 11. Online gamers ca.. Read More.
10th Feb 2011 - To celebrate Valentine's Day, special V-Mission Cards have been added to the game which give players themed bonuses for completing specific tasks during matches. In addition, enthusiastic players will be rewarded for showing off their skills in the Confirmed Kills UGC Video Contest. To participa.. Read More.