One Piece inspired 'Pockie Pirates' Announced
By: Sanzano
Posted 11th Jun 2012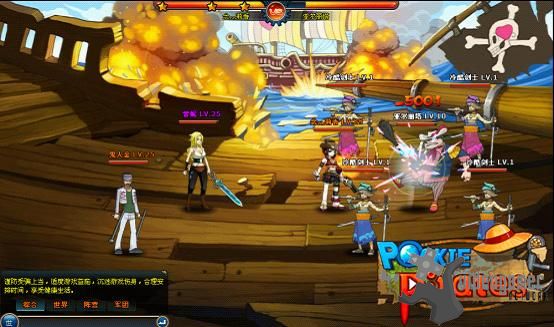 Publisher NGames have announced a brand new Pirate MMORPG addition to their line of anime-inspired "Pockie" games. Based on the popular "One Piece" anime, Pockie Pirates lets players roam the seas on an epic quest to become the ultimate Pirate King.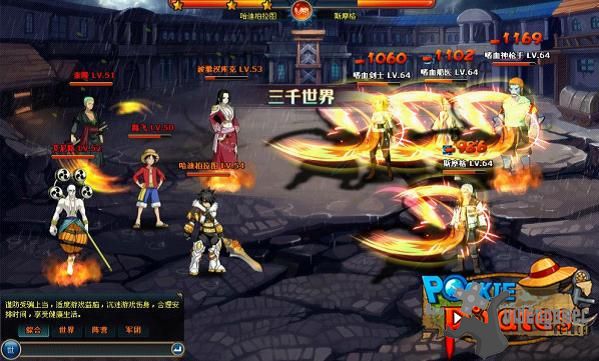 As One Piece protagonist Monkey D. Luffy once said: "One day I'll have a ship and crew better than yours! And we'll have the biggest hoard of treasure in the world! Yeah, I'll become the Pirate King!"

This is the premise of Pockie Pirates from publisher NGames – best known for their popular Naruto and Bleach inspired MMO, Pockie Ninja.


Closed beta launching late June

Pockie Pirates is the first horizontal side-scrolling RPG released on the Game321 network.

Based on the popular "One Piece" anime, players take on the role of a young pirate determined to find the Legendary Treasures and become the King of the Pirates.

A plethora of fun, yet challenging tasks await on the quest to dominate the high seas. There are no shortage of enemies roaming the Pockie Pirates oceans, all of them hell bent on claiming the valuable undersea treasures for themselves - and by any means possible!

Pockie Pirates mixes a refined blend of strategy and tactics with an entertaining game plot. Cute characters based on the One Piece franchise, dazzling skills and abilities, and quality-designed backgrounds promise to bring a charming, exciting adventure game world to life.

MMORPG, Pirate and One Piece fans alike can team up with trustworthy buddies to run a pirate ship, build fleets, and even claim an exotic island of their very own to store treasures and share stories of their adventures.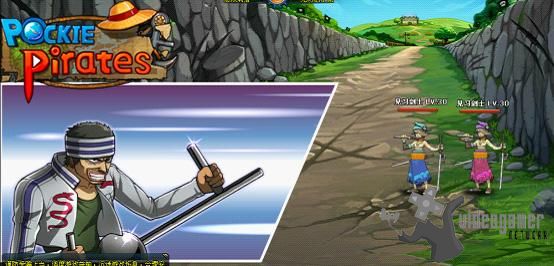 Become the king of the Pirates and join Pockie Pirates on Game321 this summer. You can pre-register at the official website here: http://pirates.game321.com/

Facebook: http://www.facebook.com/PockiePirates