iOS Physics Game Troll Blaster Free for the Holidays
By: CM Boots-Faubert
Posted 27th Dec 2011
Montereal based Mobile gaming firm eMobiSoft is giving their audience a special gift this holiday season -- in association with Daily App Dream, the developer is making Troll Blaster free for a limited time.

This announcement comes in conjunction with the recent 1.1 update to their app Troll Blaster v1.1, which is available now in the App Store for free for a limited time.

"We are very excited about partnering with Daily App Dream for this free holiday campaign," says Lucky Gupta, the owner of eMobiSoft. "The response to Troll Blaster since we launched it has been phenomenal. People seem to really love it and the challenge it provides!"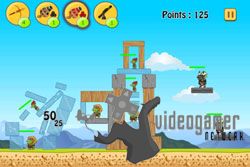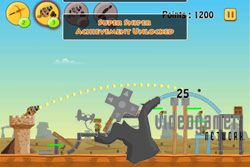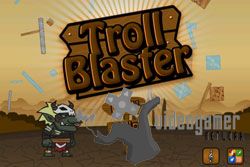 The recent update to the app contained major bug fixes as well as integrated social media features, which Gupta explains are among the most requested additions that fans asked for.

New features added to version 1.1 include "Grenade Power" -- which allows players to add one grenade to any and all levels at any time, and the ability to skip levels that players find too challenging.

Drawing comparisons to games such as Angry Birds, Gupta states "We are happy to be compared to such games as ours is definitely in the genre. Once people play they see significant differences in gameplay such as strategic weapon selection, a greater challenge as well as overall different physics. The environment we've created allows for fans of the projectile destruction type of game to easily migrate to Troll Blaster and quickly start playing in a familiar setting. Additionally, a much more subtle feature people really enjoy is the complete lack of load times in the game after the initial game load."