Collections released for Magicka, Hearts of Iron III and Cities in Motion
By: CM Boots-Faubert
Posted 23rd Nov 2011
The bullpen here at Gaming Update is an often messy and crowded place, with the conflicting sounds of different games competing for the attention of our subconscious minds as proof of play emerges from the room we keep the consoles in for review play... While the offices are ordinarily busy, they are twice so because of the time of the year, so whenever we can kill two orcs by throwing one kobold you know we are going to do it!

About a month ago we passed on the word from Paradox that they were planning on taking their three biggest series and turning them into a special Collection Package for each -- well the word this morning is they actually followed through with the threat!

What that means in simple translation is that any gamer who somehow failed to check these awesome games out back when they released now has the chance to immerse themselves into one, two, or all three -- assuming you have that kind of free time that is -- and since Paradox did release the collections, and considering that it has been at least a month since we told you about it.... We decided that a refresher is in order!

So to recap, in a fit of insanity the cause of which we still have not deciphered the collections for three of their most popular franchises, Magicka, Hearts of Iron III, and Cities in Motion have officially launched. Talk about perfect timing, these will make excellent stocking stuffer this Christmas!


The Magicka Collection

Acclaimed by critics and gamers alike, the Magicka Collection brings together the complete Magicka experience in one unbelievable package offering gamers the opportunity to fully embrace one of the funniest games of the year.

---

The collection for this wandering journey through the garden -- and war zone -- Includes:
-- Magicka
-- Magicka Vietnam Expansion (Seriously)
-- The Magicka DLC's -- ALL of them!
* Caverns and Marshlands
* The Final Frontier
* Frozen Lake
* Magicka Nippon
* The Magicka Survival Kit
* The Robe Bundle (a most excellent addition)
* Watch Tower

---
The Hearts of Iron III Collection

The Hearts of Iron III Collection allows players to lead any one of 100 different countries between the years 1936 and 1948 in a game of unrivalled historical accuracy combined with an unparalleled level of freedom of choice.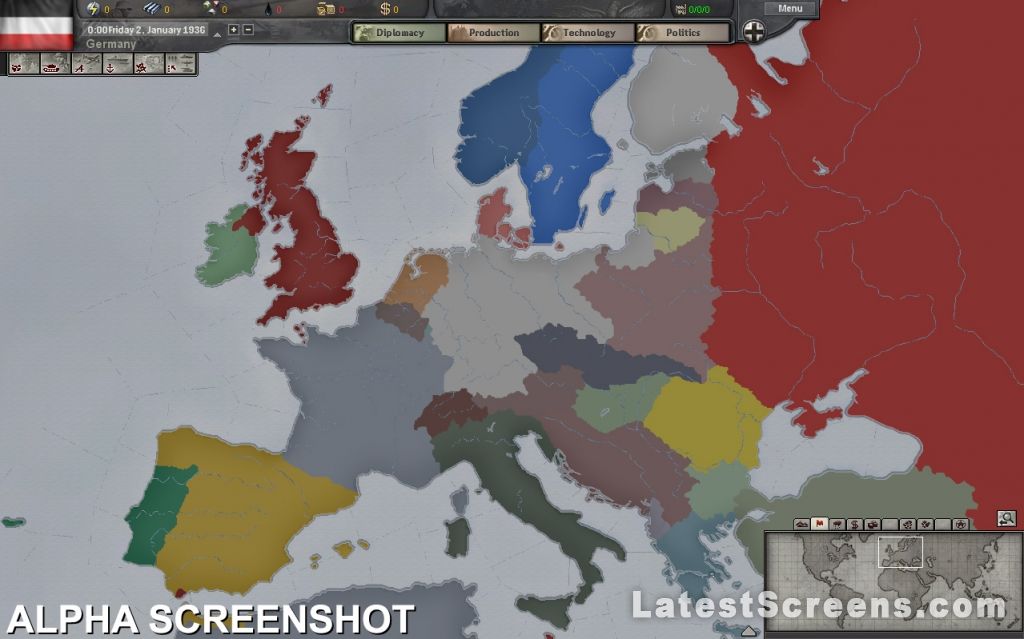 Included within the Hearts of Iron III Collection are:
-- Hearts of Iron III
-- Hearts of Iron III Semper Fi expansion
-- Hearts of Iron III For The Motherland expansion
-- The complete Hearts of Iron III Spritepacks comprising of -- German, US, Soviet, German Infantry, Japanese Infantry, Soviet Infantry, Soviet Music, German II, MegaGerman

---
Cities in Motion Collection

The Cities in Motion Collection spans 100 years of transportation history across some of the worlds' great cities. Choose between more than 30 vehicles, engage in campaign mode as well as sandbox mode, and use the advance map editor to create your own cities.

Included within the collection are:
-- Cities in Motion
-- Cities in Motion Tokyo expansion
-- Cities in Motion German Cities expansion
-- Cities in Motion DLC:s including Design Classics, Design Marvels, Design Now and Metro Station

---


You know we would say that this is a good start, but seriously, we don't expect to see you for weeks....
Next Page
In addition to the series collections Paradox also sent us their updated Release Schedule -- and here it is: RELEASE SCHEDULE (Correct..