2nd Apr 2012 - Thwarting the competition with a slew of popular titles, EA have bested their competition, ranking in several top 5 positions in the UK games chart. On the week ending 31st of March, 4 EA titles, including FIFA Street, Mass Effect 3, Tiger Woods PGA Tour 13 as well as their annual iteration of football simulation gaming, FIFA 12, despi.. Read More.
29th Feb 2012 - Both Xbox 360 and PS3 owners can now download the demo of EA Sport's FIFA Street via their respective system's download networks. In the demo, the journey to street football glory begins in the World Tour story mode where players create themselves and their squad in-game, upgrade attributes, and unlock some of the 50 new skill moves an.. Read More.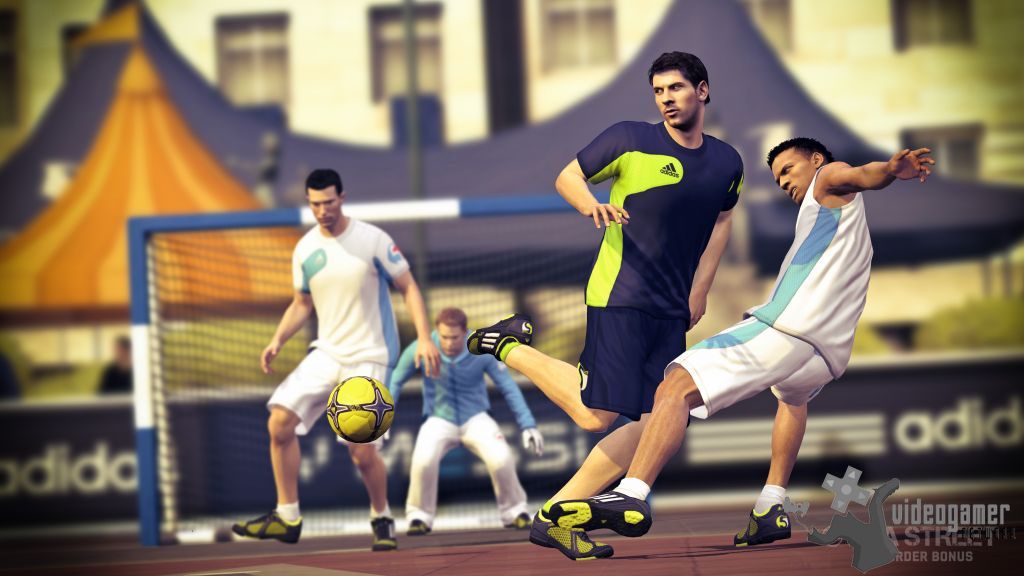 23rd Dec 2011 - A great pre-order bonus has been announced by EA Sports for their forthcoming game FIFA Street which is due to be relesed in March 2012 for the PS3 and Xbox 360. Gamers who pre-order FIFA Street from leading retailers around the world will receive exclusive in-game access to an Adidas all-star team featuring Messi and 12 of the greates.. Read More.