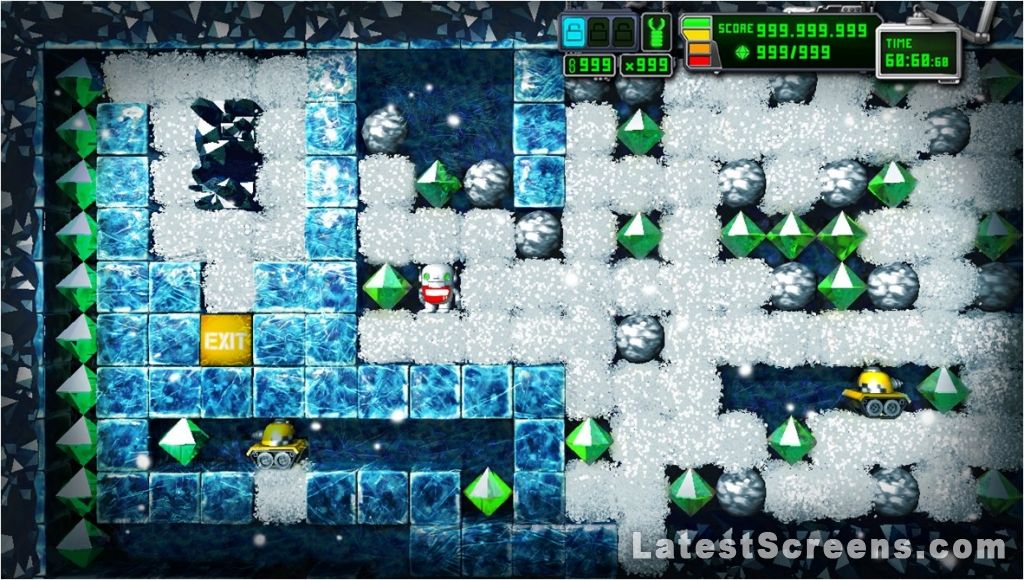 6th Nov 2012 - It has been announced that Boulder Dash-XL, the latest sequel in the Boulder Dash series will be released on iPad, iPhone and iPod touch. Boulder Dash is a challenging action-puzzle-dexterity game that originally made its debut in the early 80s and has continued to fascinate its enormous fan base. Today it is recognized as one of the.. Read More.
4th Apr 2012 - UK Video game distributor Reef Entertainment, GMG Play and First Star Software, Inc. have announced the pending European release of BOULDER DASH-XL 3D for the Nintendo 3DS. BOULDER DASH-XL 3D was developed for Xbox LIVE Arcade and PC by Catnip Games, GmbH & Co. KG and ported to the Nintendo 3DS by Ludosity AB. BOULDER DASH-XL 3D will b.. Read More.
28th Feb 2011 - Kalypso Media, First Star Software, and developer Catnip Games announce the official game web site for their upcoming puzzle and dexterity arcade game Boulder Dash-XL. Starting today gamers are invited to enter Rockford and Crystal's world at: www.boulder-dash-xl.com where they will find the latest game news, and an art gallery, featu.. Read More.