SOE Decks the Halls for Xmas in its MMO's
By: CM Boots-Faubert
Posted 16th Dec 2010
The Christmas Holiday has always been a major event in the Massive Multi-Player Online Role-Playing Games of Sony Online Entertainment, with traditional events that are packed with food, gifts, holiday cheer, and special missions and events. This year is shaping up very nicely if you are in a festive holiday mood, with the following events either underway now or about to be:


Everquest

Frostfell is upon the lands once again! For years, Frostfell celebrations have been spoiled by thievery and crisis and this year, Santug Claugg is suffering a horrible melancholy and wants to cancel the holiday festivities, and the only way to save the day is for players to complete two new grand quests that will help him regain his Frostfell Cheer!


Everquest II

It is Frostfell time again, and the Frostfell Wonderland Village is open for business! Santa Glug is back with 13 tradable gifts and Gixen, one of Santa Glug's helpers in Enchanted Lands, is exchanging odd gift-boxes and toys for Frozen Tokens of E'ci. All of the traditional quests are back -- with a few new events thrown in for good measure, so head off to Quenos right away mate!


Free Realms

Snow days, the second annual winter holiday celebrations in Snowhill are now under way! Fruitcake, decorations, Candy Ivy and the Gifting Tree make their appearance, and the Abominable Snowman and his minions are out there trying to steal all of the presents! Oh no! Players can prevent the theft and save Christmas by arming themselves with snowballs and mercilessly pelting the bad guys. When their arms get tired there is always shopping -- the merchant shops are packed with goods and gifts, and the new snow-globe and and snowball rides are sure to please!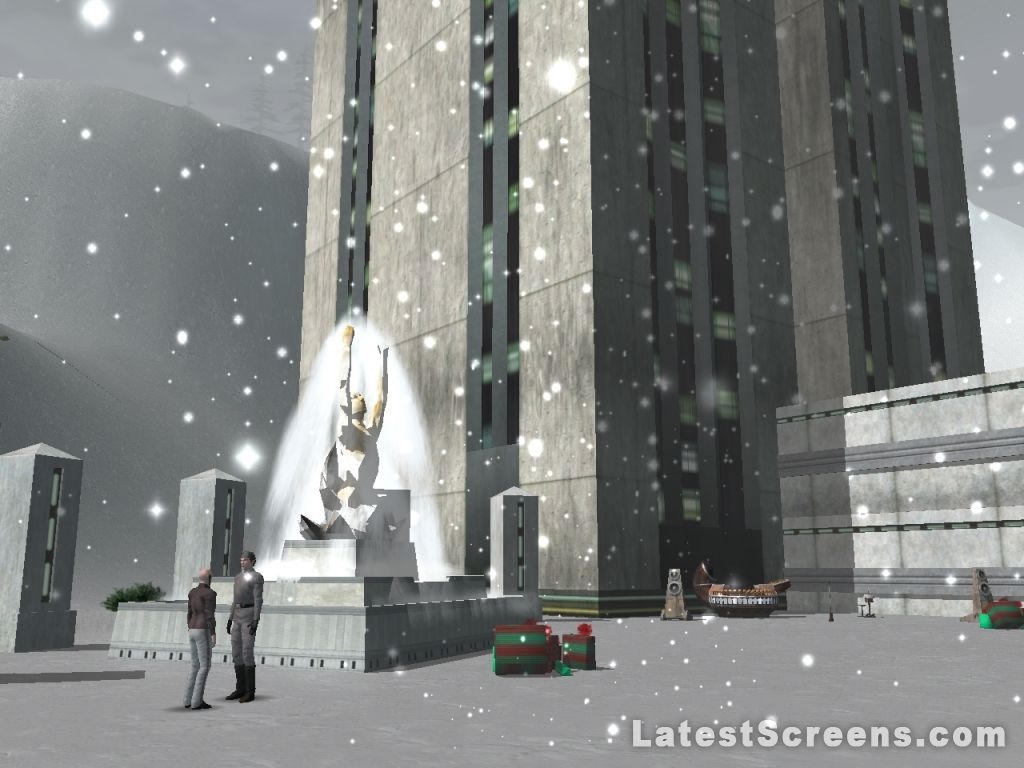 Star Wars Galaxies

The annual Wookie Life Day Celebrations are upon the lands again, and the ports of Dearic, Wayfar, and Doaba Guerfel are once again decorated for the celebrations. Rebel insurgents are leaving gifts for the poor, and the good Empire Troopers are crushing them as usual, but what is this? A new collection? New gifts?! It might be an idea to fireup your ship and head for one of those ports to see what you are missing mate!


Star Wars: The Clone Wars Adventures

The traditional Wookie Life Day Celebrations are underway in Orto Plutonia. The decorations are up, and the Jedi Temples are handing out Life Day Orbs that can be collected and exchanged for rewards. Put on your Life Day Robes and collect your gift from the Gifting Tree while nearby merchants sell Clone Trooper Nutcrackers, Snow Trooper outfits, Droid Garlands, and other festive items!


---


This year SOE is once again supporting the Child's Play Charity by providing an in-game item that players can purchase, which will send a $10 donation to the charity, which hopes to raise $50,000 through the event.

Participating items include: P3-NUT, a nutcracker-themed Droid pet in Clone Wars Adventures; a penguin pet in Free Realms; the Child's Play cardboard tube ornamentation, an effect that makes any weapon look like a cardboard tube in EverQuest and the cloak of falling snow in EverQuest II.